SPECTRE's poster: a far cry from the glorious artwork of The Living Daylights
The 23rd entry to the James Bond canon, Skyfall, pretty much marketed itself. Released in 2012, it coincided with the 50th anniversary of the Bond films and the advent of the Summer Olympics held in London. None other than James Bond himself made an appearance at the opening ceremony in the guise of Daniel Craig.
The euphoria surrounding the 50th anniversary of 1962's Dr No and 007's appearance at the Danny Boyle-directed opening ceremony was always going to set the wheels of Skyfall's marketing campaign in motion.
James Bond collects Her Majesty The Queen from her study in Buckingham Palace. They're transported over London in a helicopter as classical anthems synonymous with Britain's greatness belt out. As the aircraft is perfectly poised over the London Stadium, Elizabeth II jumps. A Union Jack parachute, along with the iconic James Bond theme, burst into life, and everyone naturally goes wild. Does it get any more British than that?
It was enough to make the hairs on the back of your neck stand up: a stroke of marketing genius by the Olympic Committee and James Bond studio. It was one of several great nods to past Bond films we saw that year, and this one was in honour of 1977's The Spy Who Loved Me.
The studio had to think smarter for 2015's SPECTRE, the 24th Eon Productions Bond film. They say that 'no publicity is bad publicity', but whether Daniel Craig's comments during the film's promotion that he "would rather slash his wrists than make another Bond film" resulted in more bums on cinema seats is still unknown.
His comments sparked a backlash from mental health campaigners and fans who felt he wasn't grateful enough. After all, kissing some of the most stunning-looking film stars on the planet, driving the most beautiful Aston Martins, wearing the sharpest (and tightest) of Tom Ford suits, plus earning reportedly £50 million per film for playing the world's most famous spy sounds like pretty nice work, if you can
get it.
In the teaser poster for SPECTRE, we saw another clever nod, this time to 1973's Live and Let Die. Daniel Craig donned a black turtleneck and gun holster, just like Roger Moore did as he destroyed Dr Kananga's poppy fields and acres of opium.
Although the teaser poster and teaser trailer were beautifully atmospheric, the film's main marketing poster failed to live up to these standards — it seemed lazy, uninspiring and dull.
The artwork (and I use that term loosely) featured Bond girl Léa Seydoux and Daniel Craig, wearing a white tux (a throwback to Sean Connery's outfit in Goldfinger), with not much going on around them. A poster that looks like it could have been knocked up in thirty minutes by anyone with intermediate Photoshop skills, I'm afraid to say.
What happened to the lush posters, magnificently rich in colour, used to market every Bond film until The Living Daylights in 1987, drawn by brilliantly talented artists? Another gripe with fans that often leads them to purchase fan art on eBay rather than the real thing.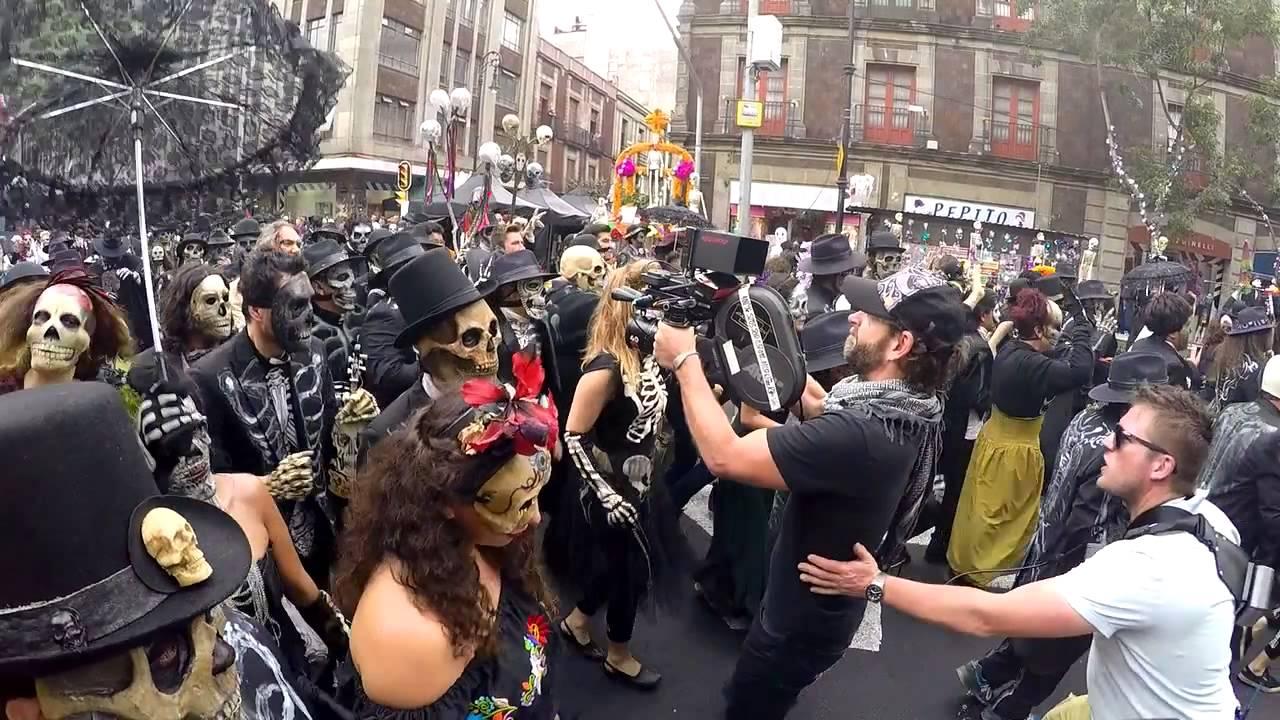 Among fans' other gripes was the product placement. We all know this has been part and parcel of Bond films since the time of Moonraker, released in 1979. A villainous character crashing through the mouth of an air stewardess on a British Airways billboard in Rio was a sign of things to come.
While this product placement may have been more humorous than irritating (although some may claim that the humour in Moonraker went a little over the top), recent product placements have been real groaners. See: Daniel Craig's awkward and shoehorned-in line 'Omega' when questioned on the make of his watch in Casino Royale, or the overly long shot of Bond's Omega in the pre-titles sequence of Skyfall.
During the months leading up to the release of SPECTRE, you couldn't walk past an advertisement hoarding without Heineken being mentioned in the same breath as James Bond. It was undoubtedly commercially beneficial to Heineken to suggest that James Bond drinks its beer. Still, it added a certain aura of tackiness to the SPECTRE marketing campaign for product placement to be glaringly obvious. Product placement should never precede a film's promotion, which it sometimes felt like it did.
The SPECTRE marketing trail featured some wonderful nods back to past films to get the nostalgia pumping through the veins of avid fans, but it just wasn't enough to spark an influx of the next generation of Bond fans.
Copyright © 2018 J W Emery Ltd. All rights reserved.