"There's something I'd like you to get off your chest" — Bond whips off Marie's bikini top and chokes her with it in Diamonds Are Forever
James Bond got violent with women several times between 1963-74. Sean Connery, George Lazenby, and Roger Moore were all seen hitting females in From Russia with Love, On Her Majesty's Secret Service, Diamonds are Forever, and The Man with the Golden Gun.
Roger Moore indeed had a harder edge in his first two outings as Bond under director Guy Hamilton. Bond threatens to kill Rosie Carver after he has used her for sex in Live and Let Die. In The Man with the Golden Gun, Moore's Bond hits Miss Anders and threatens to break her arm — probably a scene Moore regretted in later life. He was quite vocal about his regrets over pushing a child into a Thai khlong in Golden Gun, especially since he became an ambassador for UNICEF. He also regretted the violence of A View to a Kill, where Max Zorin is seen creating a bloodbath in a mine by gunning down hundreds of his men.
Lewis Gilbert took the director's chair for Moore's third film — the spectacle that is The Spy Who Loved Me, and deliberately tried to make Roger Moore his own man, as he felt there were too many Connery moments in his first two. It worked. Moore comes into his own in Spy and is as smooth and charming as we now associate his Bond to have been.
Things went awry and soft for Moonraker, but Moore's harder Bond was back momentarily in For Your Eyes Only, thanks to director John Glen. Moore's Bond ruthlessly kicks mute killer Emile Locque to his death as his car perches on the edge of a clifftop. Moore argued with Glen it wasn't in his character to be so violent and he wanted to toss a small pin to unbalance the car. Glen stuck to his guns. It's a stunning Bond scene and a glorious Moore moment.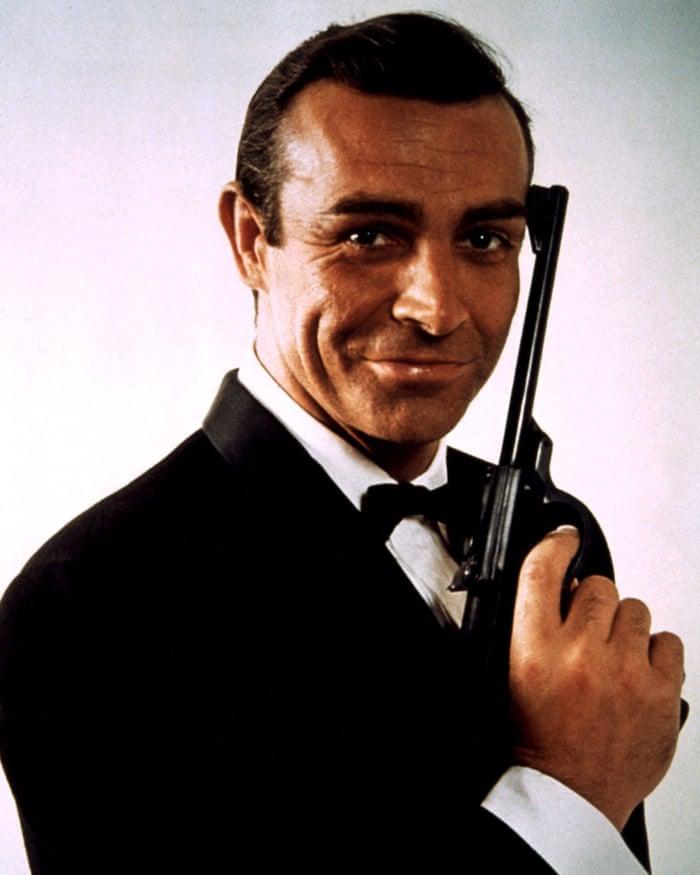 Bond creator Ian Fleming's view of women and black people was quite degrading. Maybe a female M and black Moneypenny have got Fleming doing summersaults in his grave. The film adaption of his novel, Live and Let Die, certainly doesn't portray these ideas.
The all-black cast of villains are smart, and Kananga and Tee Hee are sophisticated and intelligent villains with a fine grasp of the English language, thanks to screenwriter Tom Mankiewicz's razor-sharp script. Drug lord Kananga and his metal-armed henchman Tee-Hee were every inch the match for Bond.
Some say Bond is racist in the first Bond film, Dr No.
"Fetch my shoes"
— he barks to his black ally, Quarrel. I don't think there's any more to it than Bond is the captain of the mission, and I'm sure he would have said it to anyone below him in rank.
There are times when Bond comes across as sexist, and these moments probably wouldn't make it into a Bond film of today. Bond slaps the behind of Dink in Goldfinger, ushering her away because he and Felix need to participate in some "man talk". 007 had a penchant for slapping bums in early films; he is also seen doing it in From Russia with Love.
Whenever there is a new Bond film, the main Bond girls are guaranteed to say about their character, "she isn't your typical Bond girl". Many women have been depicted as easily falling at Bond's feet and jumping into bed with him, but the notion all Bond girls have been airheads is actually a myth. Most females seen in Bond films have been strong, intelligent and independent women.
There are times when Bond has been a little forceful in getting sex; he wrestles Pussy Galore to the ground before forcefully kissing her in Goldfinger. He bribed masseuse Patricia Fearing into sex in Thunderball. Even in 2012's Skyfall, Bond joining former sex slave Sévérine in the shower unannounced raised some eyebrows, and his seduction of Monica Bellucci's character in 2015's SPECTRE unsettled some.
I once did a 'Show and Tell' on some of my collectables when I was eight years old. My teacher pulled my mum in for a meeting to reprimand her for allowing me to watch James Bond. She said the films were "sexist" and the women "were objects that just traipsed about after him". My mum disagreed and fought her son's corner, and I'm glad she did.
Copyright © 2018 J W Emery Ltd. All rights reserved.