Dracula: Timothy Dalton bosses Licence to Kill
The James Bond series set trends in the '60s. Yet it's been jumping on them since the early '70s. The Blaxploitation of Live and Let Die. The Kung Fu of The Man with the Golden Gun. The space-craziness of Moonraker. And, the Indian Jones-esque Octopussy.
Violent action flicks such as Die Hard and Lethal Weapon were the marquee films of late '80s cinema. In For Bond Fans Only in Conversation with John Glen, the director cited them as inspirations for Licence to Kill (LTK).
Mullets and ill-fitting clothes were also late '80s crazes, yet Timothy Dalton still looked good amid the nadir of fashion. His Bond isn't too bothered about his appearance, and his hair is more dishevelled than any other incarnations of the character. He even thinks:
"F*ck it. I'll just comb it back" for the casino".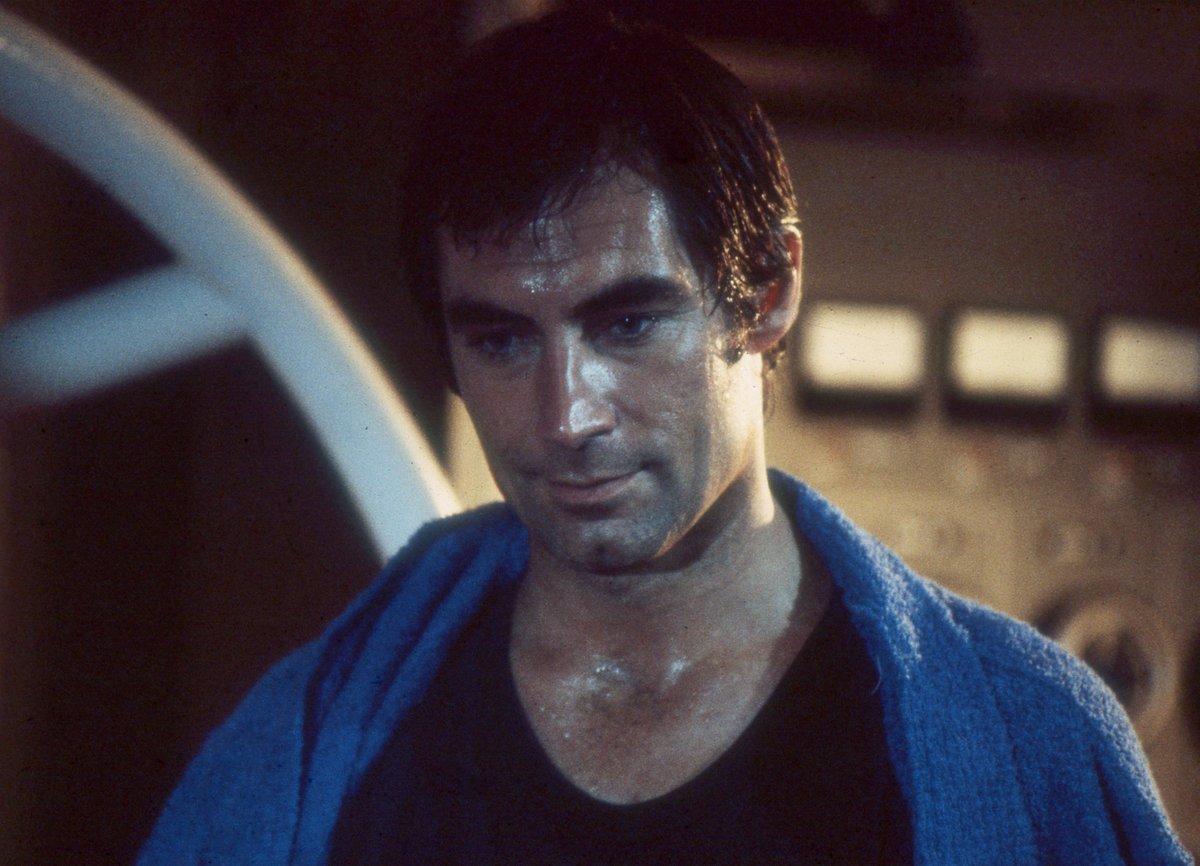 LTK is Brutal Bond with two capital Bs — more than ever before and ever since. The pre-title sequence sets the tone with Franz Sanchez whipping his cheating girlfriend, Lupe, with a manta ray's tail. In For Bond Fans Only in Conversation with Robert Davi, he revealed how he personally picked Taliso Soto from all the girls screen-tested as the one Sanchez would go for.
Timothy Dalton continues to add nuances to his characterisation of Commander James Bond. He's wary of Ed Killifer immediately as the DEA agent punches him in the arm and calls him "old buddy".
I've always liked to think "old buddy" reminds Bond of Red Grant's "old man" in From Russia with Love, which is why he's sceptical of the man. After all, there is continuity in LTK with Felix Leiter bringing up Bond's marriage from On Her Majestys Secret Service. Bond was right, and Killifer, of course, turns out to be a snake.
Watch out for a cameo by Sean Connery dancing around the swimming pool at "dis wedding party".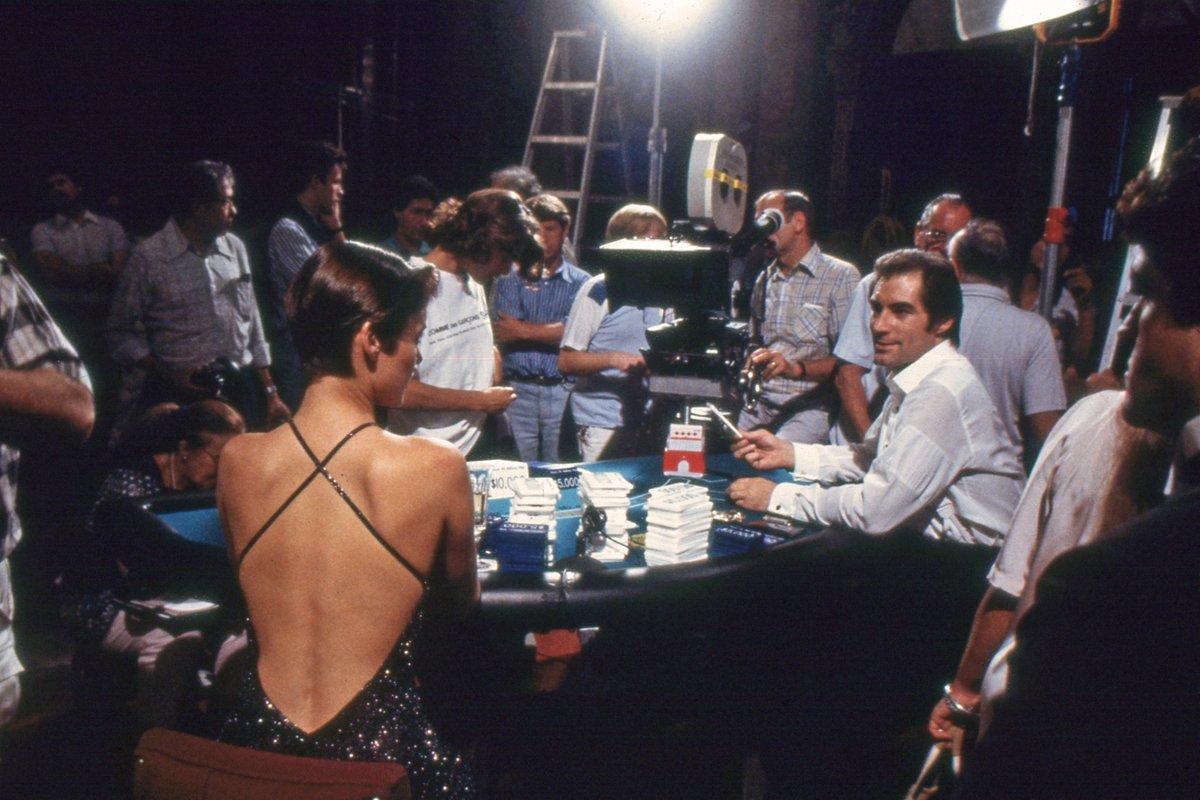 Bond also shows contempt for the blasé and slightly camp detective at Felix's home after he's been mauled by a great white shark. Bond stares on coldly when it's Killefer's turn to be shark food.
Benicio del Toro, just 21 at the time, plays the ruthless and psychotic Dario with swagger. Robert also revealed that he wanted the audience to wonder if Sanchez and Dario were lovers, hence the caressing.
The casting of M has been 100% consistent throughout the series, and Robert Brown is no exception. He's terrific in the face-off with Bond.
This Bond film is so dark that there's even a suggestion that Sanchez's heavies raped her. But there's humour, despite the common misconception that Tim's films lacked funnies. There's plenty of swearing, too. 
Despite Bond being misogynistic towards Pam Bouvier at first — probably something you'd never see in a Bond film today — she's a physical and mental match for him. Carey Lowell is super in the role. 
John Glen was the Don of directing action, and the tanker chase is the pièce de résistance. Listen for Sanchez's bullets playing the James Bond theme against one of the tanker's bodywork. It takes several listens to fathom it, but you'll get there.
Bond crawls out from beneath the final tanker, bloodied, bruised, suit torn and covered in cocaine disguised as gasoline. We don't see him this battered until Daniel Craig in Casino Royale, 17 years later.
After he sets Sanchez on fire, he perches on a rock and takes an emotional breath as he realises it's all over. Yet it's bittersweet. Della is dead. Felix has lost his arm and leg. Felix looks overjoyed in the hospital, though. Maybe he was off his tits on morphine, or producers felt the film needed to end on a cheery note.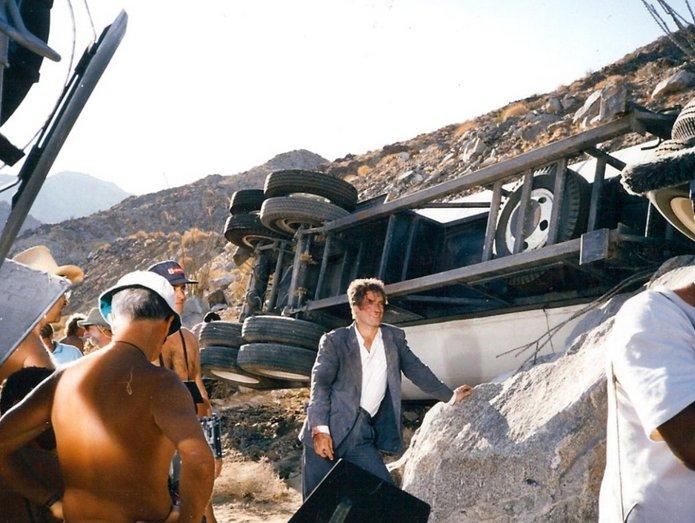 And the winking fish. People have issues with it, but it's a mechanical fish that winks as decor. What's the problem?
This is also a bittersweet moment for me. Sweet that I've just watched Timothy Dalton boss his second outing of Bond; bitter that his reign as Bond is over — far too soon.
Copyright © 2023 J W Emery Ltd. All rights reserved.