Why so happy? David Hedison reprises his role as Felix Leiter in 1989's Licence to Kill
We haven't seen much of the C-word throughout the James Bond series.
There's been the use of the S-word and the P-word. We've had bastard and bloody, too. Is bloody even considered a naughty word these days?
Timothy Dalton's Bond liked to swear. It wasn't all choice words, anger and violence with Dalton. He had a knack for creating great romantic chemistry with his leading ladies.
We hear "bitch" in Diamonds Are Forever, Casino Royale and Die Another Day. Mind you, Die Another Day is a swear word in itself — a debacle of a film.
We've even had the F-word a couple of times. Really, Dame Judi? I'd expect a little more decorum from a lady of the realm.
But the C-bomb? It took 46 years to drop one in 2008's Quantum of Solace.
I am, of course, talking about continuity. It's been a bugbear for James Bond fans over the years, or the lack of it.
The producers finally tried their hands at some continuity by making Quantum of Solace a direct sequel to Casino Royale. The 'sequel' was released two years later but set two hours later. The result was a bit of a mess. The frantic editing made it difficult to understand what was happening in the action scenes.
Director Marc Forster should've looked upon some of the 1980s Bond entries for inspiration on how to pace action sequences. John Glen was The Don when it came to directing the action. The script and character development in Quantum were severely lacking, too.
A writer's strike meant that even Daniel Craig was chipping in with writing the script as they went along. A great Bond he may be, but a writer?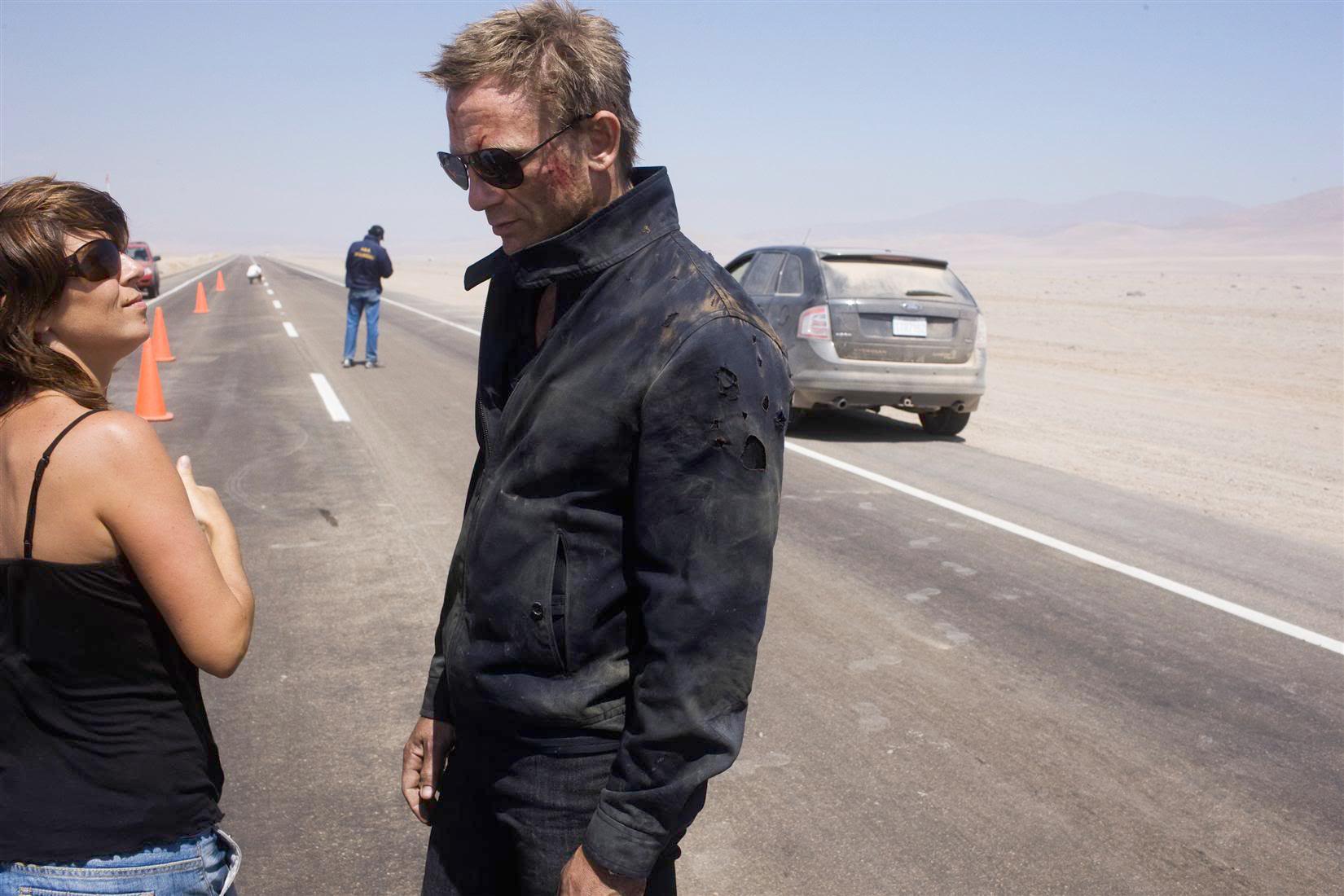 The chances of continuity throughout the series were thwarted early in the third Bond film, Goldfinger. Jack Lord was perfect as Felix Leiter in Dr No. His demands were too high to return as Leiter two films later. Lord wanted a lot of money and equal billing with Connery.
Sean Connery and Jack Lord in Ian Fleming's Goldfinger
As much as I like Lord's Leiter, that wouldn't have worked. So he was ditched in favour of a slightly too old and slightly too overweight Cec Linder. We must remember Leiter is supposed to be Bond's closest friend and equivalent in the CIA.
During the Eon Productions Bond series, Leiter has had seven incarnations. He's even turned from white to black and had his leg bitten off by a great white shark, only for it to grow back again. OK, I'll let those slide, seeing as Casino Royale was a reboot.
But why does Felix look so happy, sitting in a hospital bed, having just been fed to a shark and his newlywed murdered in Licence to Kill? Maybe it was the morphine. John Terry as Leiter in The Living Daylights was one of the weak points in an otherwise fantastic Bond film.
There have also been continuity issues with the character of Ernst Stavro Blofeld. The age-old question is why he doesn't recognise Bond in On Her Majesty's Secret Service, having met him in the previous film, You Only Live Twice. Director Peter Hunt wanted to be faithful to the novel, and the films weren't made in the order of the books, hence why.
It does somewhat turn the viewer off, though. It's been drilled into us that it's the same character despite a different actor.
An early draft of Majesty's featured Bond undergoing plastic surgery, changing from a Scotsman to an Australian. As crazy as it seems, I like this idea and wouldn't mind it being toyed with for the following actor change.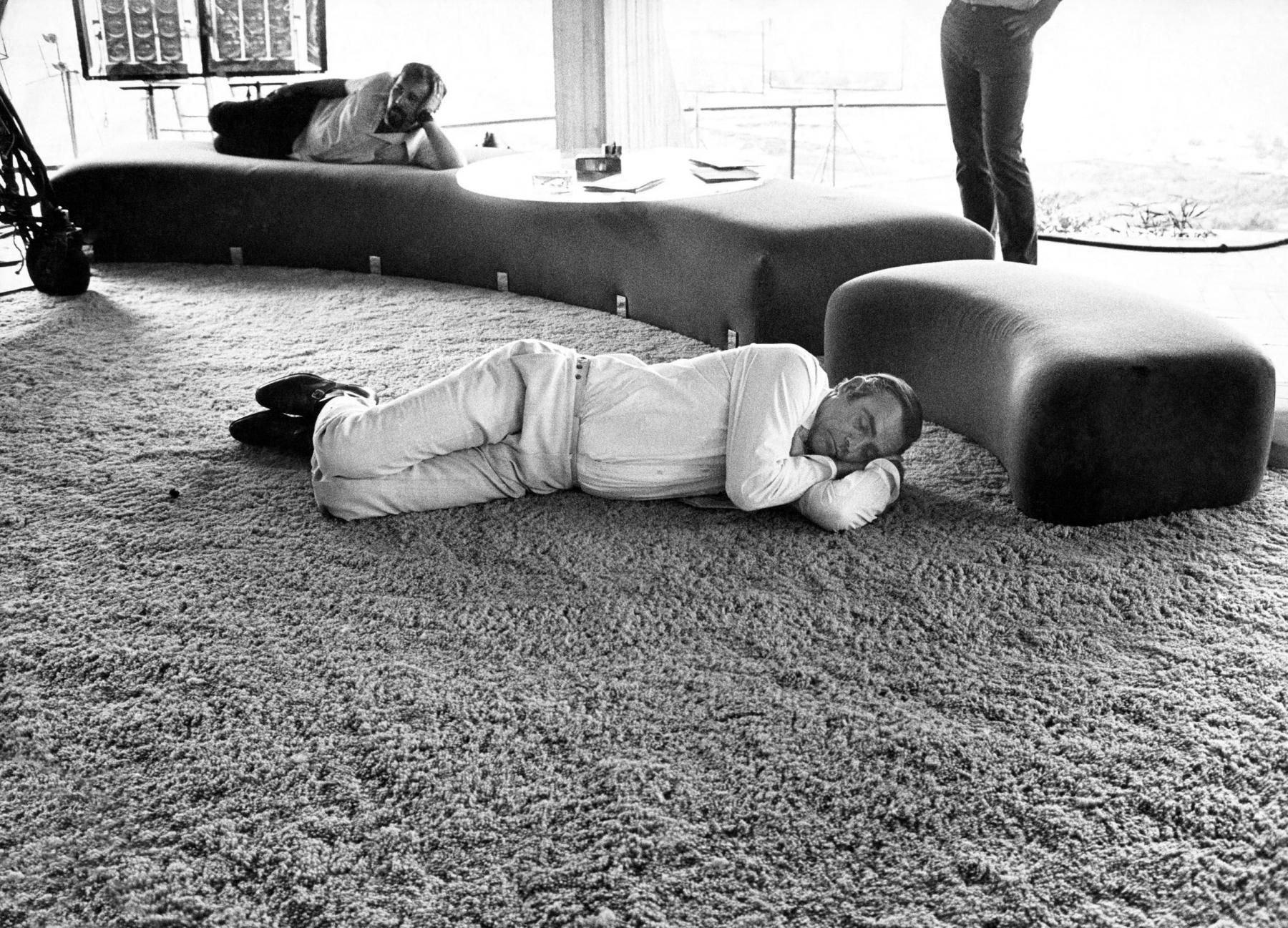 The five actors to have played Blofeld (and yes, I include the wheelchair villain from For Your Eyes Only) have all brought something good to the role.
Max von Sydow failed to do so as Blofeld in Never Say Never Again (another dirty word). Yet that non-Eon Productions film couldn't do many things, including making a memorable Felix Leiter. Sean Connery's idea of casting a black actor to make the role more significant didn't have the desired effect.
Diamonds Are Forever seems perfect for a direct sequel, 37 years before Quantum of Solace, in 1971. But George Lazenby left, and Connery came back. It was as if Majesty's and the murder of Bond's wife never happened. It seems the producers were trying to erase it all from people's memories.
And so began the lighter tone for the Bond films throughout the 1970s. Sean Connery paved the way in Diamonds, and Roger Moore happily walked it.
The producers seem determined to finally get some continuity with Daniel Craig by creating a story arc of his four films thus far. Some say it's been done carelessly and shoehorned in, but it leaves me pondering the missed chances from the previous 20.
Copyright © 2018 J W Emery Ltd. All rights reserved.