Toilet: Pierce Brosnan makes his long-awaited (but not for me) debut as James Bond
Contrary to popular belief, Pierce Brosnan wasn't Cubby Broccoli's first choice to replace the ageing Roger Moore in the mid-1980s. Timothy Dalton was, but he was unavailable due to Brenda Starr.
Cubby eventually went with Brozza. He was skinny and signed up to play 007 in The Living Daylights. The publicity around Pierce improved Remington Steele's ratings. Another series was commissioned, contractually requiring Brosnan to return to the show. Then, Timothy Dalton became available.
Pierce revealed he was driving in the States when he saw a massive billboard of new Bond Timothy Dalton staring back at him. Brozza was devastated but finally got his chance in 1995.
Brozza hadn't bulked up much nine years after he was cast. With that silly bouffant hair, his lack of physical appearance in GoldenEye is jarring. Not to mention his lack of screen presence acting-wise.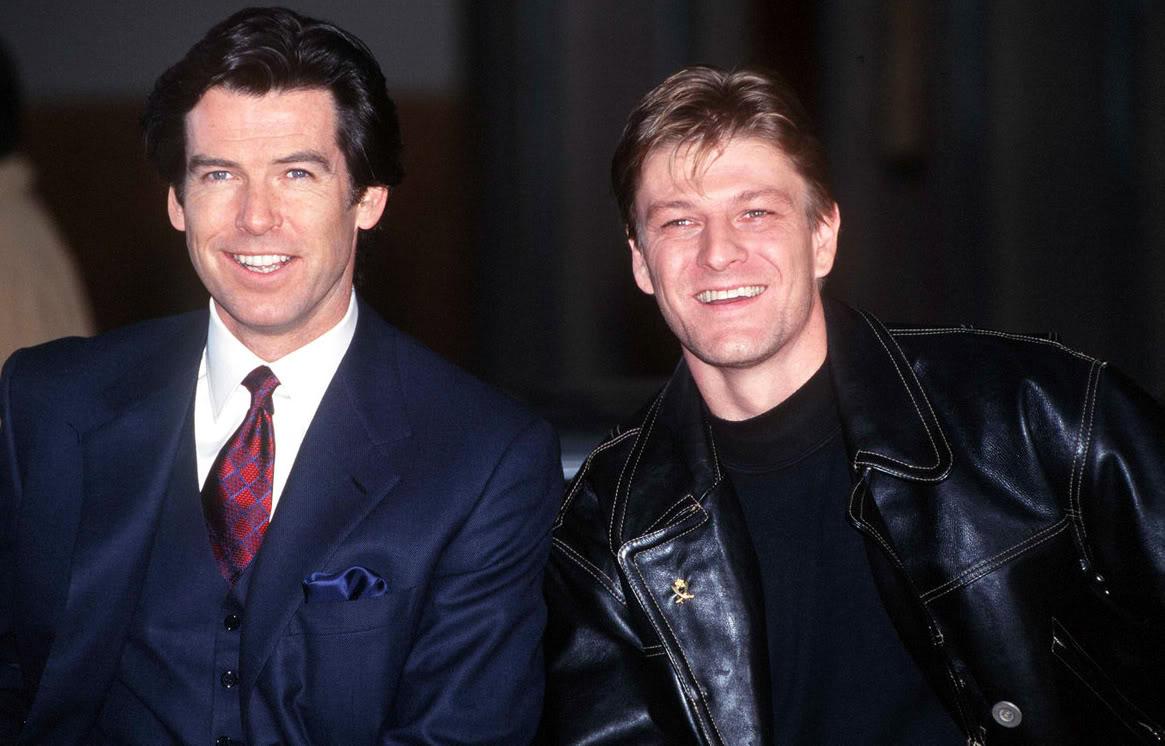 Tina Turner was a peculiar choice to perform Bono and The Edge's theme song. The aim must've been to get Bond to appear to the younger generation after a six-year hiatus.
By '95, Tina had gone to seed. She was well into her 50s and long past her peak success. She'd never had a UK number one, and GoldenEye didn't change that — peaking at number ten in the UK singles chart. This song is a fan favourite, but Tina is like nails down a blackboard to me.
We see a Daniel Kleinman title sequence for the first time. Computer-generated images integrate elements of the film's plot rather than Maurice Binder's naked chicks.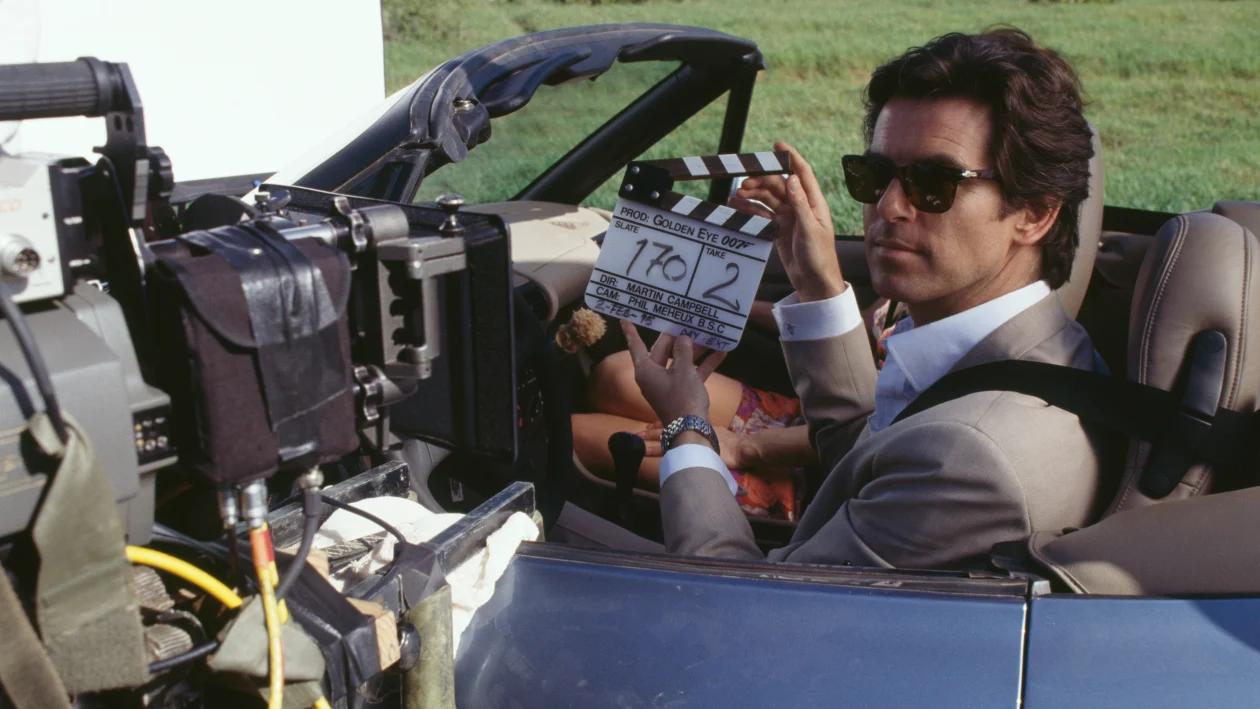 Eric Serra's score has some moments, but it's largely awful. Ladies First, which we hear when Bond is racing with Xenia Onatopp, is like something out of a Commodore 64 game. It's one of the worst pieces of music ever committed to a Bond film.
Robbie Coltrane and Alan Cummings have these weird Russian-turned-Wee Jimmy Krankie accents. Sean Bean begins sentences sounding like Prince William and ends them sounding like Jimmy Saville.
Feeding into Mike Myers' hands for the Austin Powers trilogy soon to follow, Alec Trevelyan sets up some elaborate death for Bond to escape. You'd think that of all people, Alec would know Bond has a knack for evading these setups.
Overall, the supporting cast is solid — but dear old Desmond Llewelyn is a little shaky as Q. He was into his 80s when his 15th Bond film came around, and it shows. You can see him reading off cue cards.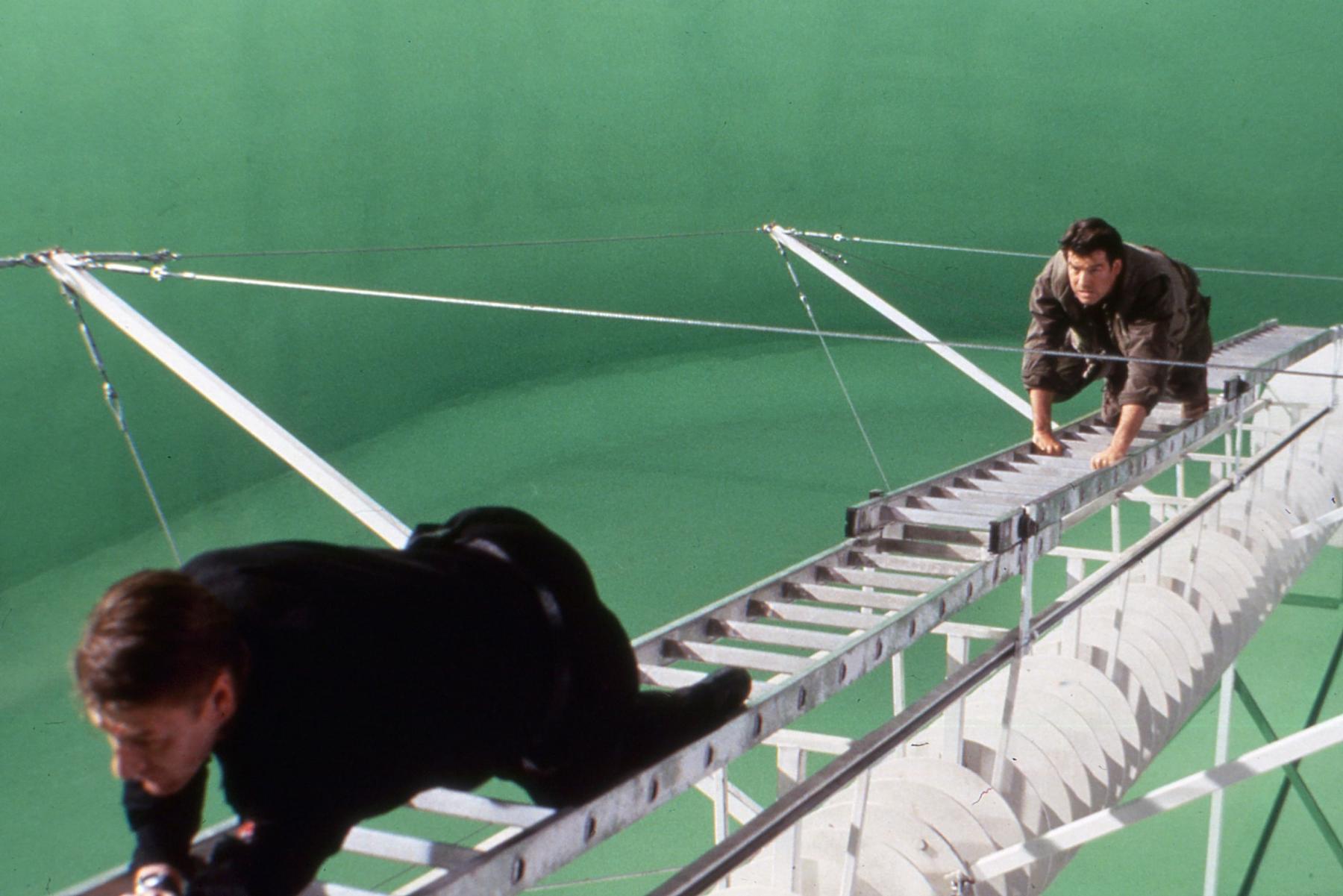 They went with a new Moneypenny in Samantha Bond. The producers probably didn't have the heart to drop Desmond from his few minutes on screen every few years. It seems pretty laughable to believe that a man his age is at the forefront of MI6's cutting-edge technology.
The film's highlight is the superbly choreographed fight between Alec Trevelyan and Bond during the film's climax. Although Bond seems to coast through the action of GoldenEye a little too easy — fending off an army of Russians with the help of a leather belt. 
It's a far cry from when we last saw 007 in the guise of Timothy Dalton — battered, bloodied and bruised — suit torn — crawling out of a tanker full of cocaine.
Brozza doesn't quite seem entirely comfortable with the role yet. He appears undecided on where to take his characterisation of Bond. Yet, after the brooding and dark Dalton, he played it safe. With a little bit of Sean and a wee bit of Roger, Brozza was a crowd-pleaser. He was the Greatest Hits package.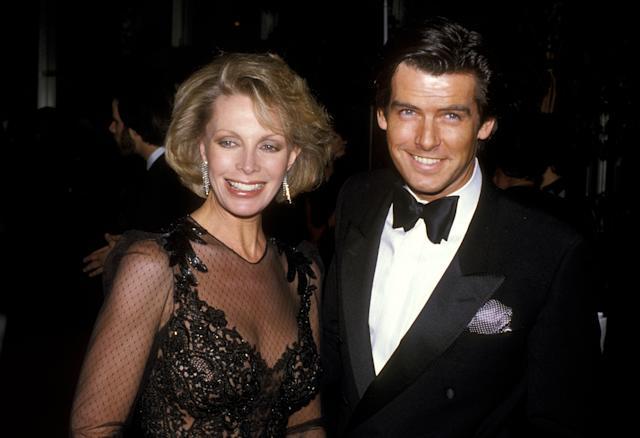 His performance in GoldenEye fails to excite me. I find him incredibly flat, wooden and monotone. He'd grow into the role in his subsequent films. Yet with comfortability came smugness and smarminess that made him unbearable post-GoldenEye.
For the end credits, Eric Serra lends his voice to his song, The Experience Of Love. Like most of his 90s computer game-sounding score, this dreary and cheesy song is enough to make your ears bleed.
Much like Sam Allardyce and the England job, Bond was a gig Pierce had waited for all his life. And again, much like Big Sam, it all went pear-shaped after one outing.
Copyright © 2022 J W Emery Ltd. All rights reserved.