When George Lazenby walked out on Bond after just one outing, United Artists' chief David Picker was determined to entice Sean Connery back. Money was to be no object.
Connery's boredom with Bond fandom had become apparent when he sleepwalked his way through 1967's You Only Live Twice, but a break in films seemed to do him good.
Connery was in much better spirits for Diamonds Are Forever — embracing a breezier portrayal of 007 that paved the way for Roger Moore and the more comedic Bond films of the 1970s.
Connery demanded the fee of £1.25 million to return in Diamonds. He used his paycheck to establish the Scottish International Education Trust, where Scottish artists could apply for funding without having to leave their country to pursue their careers.
As part of the deal, Picker pledged to back two of Connery's film projects, provided they cost $2 million or less, in association with the Scottish actor's production company, Tantallon Films. The Offence, made under the working title Something Like the Truth (a line that appeared in John Hopkins' original play), was the first.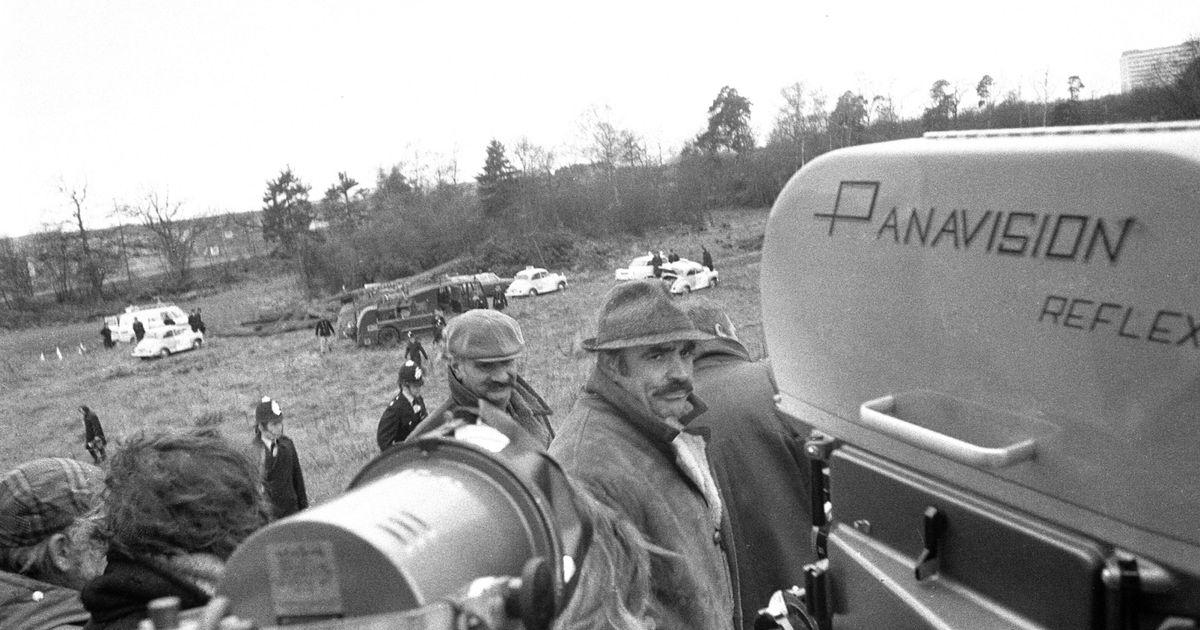 Connery had previously worked with Hopkins when the writer had co-scripted Thunderball. He'd seen the play during its original run in London's Royal Court Theatre in 1968. Seeing potential in the story, Connery bought the option on the film rights and asked Hopkins to adapt the script for a film.
Having made two films with Sidney Lumet, The Hill and The Anderson Tapes, Connery appreciated his stark approach and offered him the director's chair. The film was shot on a small budget of £385,000 in March and April 1972 in and around Bracknell, Berkshire, with the interior sets built at Twickenham Studios.
Connery was keen to shake off the smooth image of Bond and expand his range as an actor — and what a way to do it. Here, Connery is a far cry from the blasé and carefree attitude of the British agent.
He plays the Scottish Detective-Sergeant Johnson — a police officer for 20 years who has been deeply affected by the murders, rapes, and other violent crimes he's investigated. He's plagued by images of violence and appears to be losing his mind under the strain.
Johnson resorts to violence and heavy drinking in an outstanding scene when he returns home to his wife, Maureen, played excellently by stage actress Vivien Merchant. Johnson is harsh on his wife, and Connery gets some cruel but entertaining lines.
We see Connery like never before. He's heavier set, without his toupee, and sports a thick moustache. He still looks fantastic. Johnson dons a heavy coat and wellies as he goes about his investigations into molested girls as they make their way to and from school.
The detective opts for a brown suit, Windsor-knotted knitted tie, and black slip-on boots while interrogating Kenneth Baxter. The maniacal loner, suspected of raping the young girls, is played brilliantly by Ian Bannen.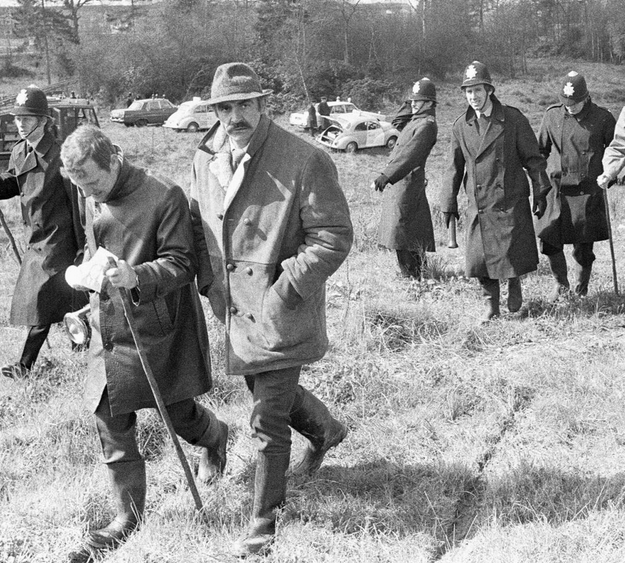 The viewer becomes confused and uneasy by how he looks and touches when Johnson discovers a girl lying in the woods. The film keeps the story's theatre qualities by being tightly shot but transfers brilliantly to the big screen. It's a dark, grim, and harrowing watch. It's neo-noir, police drama, and British cinema at its best. Connery displays his remarkable screen presence. The typical, early Spring British weather adds to the feel of the film.
The fight sequences between Connery and Bannen were choreographed, uncredited, by Bob Simmons. He had designed similar action scenes for Connery's six Bond films and acted as his stunt double. The film remains Sir Harrison Birtwistle's only film score.
United Artists released The Offence early in 1973. It was a critical success but a commercial failure and didn't make a profit for nine years. It went unreleased in several markets, including France, where it did not premiere until 2007. United Artists pulled out of Connery's, a film version of Macbeth that Connery was to direct when Roman Polanski beat him to it.
Copyright © 2021 J W Emery Ltd. All rights reserved.