Chew Mee: it's "bye-ee" to Harry Saltzman, Guy Hamilton and Tom Mankiewicz
While the James Bond films of the 1960s set trends, by the early 70s, they were following them. Live and Let Die jumped on the blaxploitation bandwagon in 1973. In '74, The Man with the Golden Gun clung to the Kung Fu craze.
This film marked the end of an era for the Bond series by being:
The last of four films directed by Guy Hamilton
The last of nine films produced by both Harry Saltzman and Cubby Broccoli
The last of three films to feature scriptwriter Tom Mankiewicz's razor-sharp wit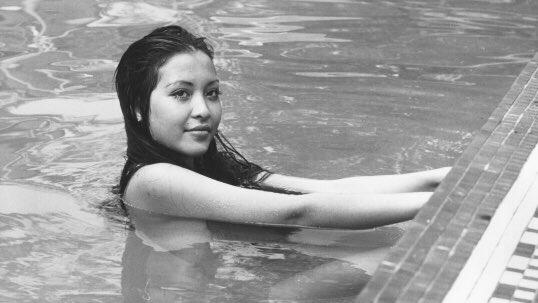 Golden Gun signalled the end of an arc of three films with the Hamilton/Mankiewicz influence. Diamonds Are Forever, Live and Let Die and The Man with the Golden Gun are distinguished entries to the series and sit firmly in a pod.
The three entries contain American locations, camp humour, goofy characters, lacklustre action and sexual innuendo aplenty.
Guy Hamilton had a habit of sucking the excitement out of action sequences — even his attempts in Goldfinger score low on that front. Some may say 1971–74 is the nadir of the series, but his trilogy of films contains some instantly recognisable and iconic moments in cinema history.
Golden Gun was released only 16 months after Roger Moore's debut film. Can you imagine a time when Bond films were released every two years? It seems unthinkable with the No Time To Die release date fiasco.
The pre-titles sequence (PTS) is terrific and introduces the villain, his exotic Thai home, henchman Nick Nick, and, of course: his third nipple.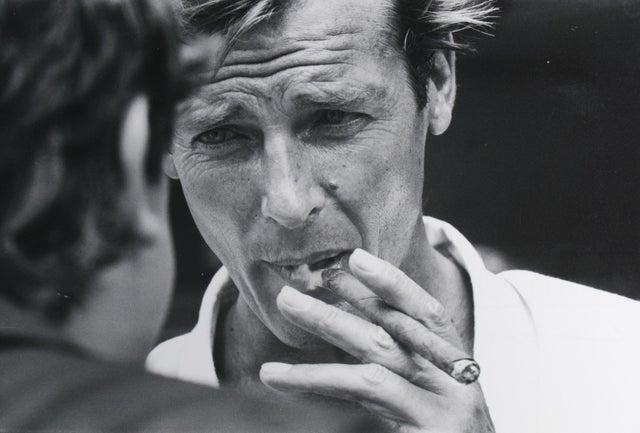 Francisco Scaramanga is quite happy for Nick Nack to set up cat-and-mouse games with other killers. Presumably, it keeps Scaramanga on his toes. Nick Nack's motivation to set up the challenges is that he inherits the assassin's entire island if he dies. You can see Nick Nack pushing hard for Scaramanga's death, which his master seems to thrive on.
It would be nice to think Rodney from the PTS (played by prolific American actor Marc Lawrence) is the same character from Diamonds Are Forever. Yet, continuity was never the series' strong point until Daniel Craig's tenure, so I doubt that was even given a thought. Blooper alert: watch out for the waxwork dummy of Al Capone blinking and the camera crew in the belly dancer's mirror later.
You'll be hard-pushed to find someone who cites Lulu's theme as their favourite Bond song. John Barry later revealed he wasn't happy with his score, which he had to rush. No one dares to criticise John Barry, though — apart from that slide whistle that ruins the corkscrew car jump for many. Top trivia: it was the world's first-ever computer-modelled stunt.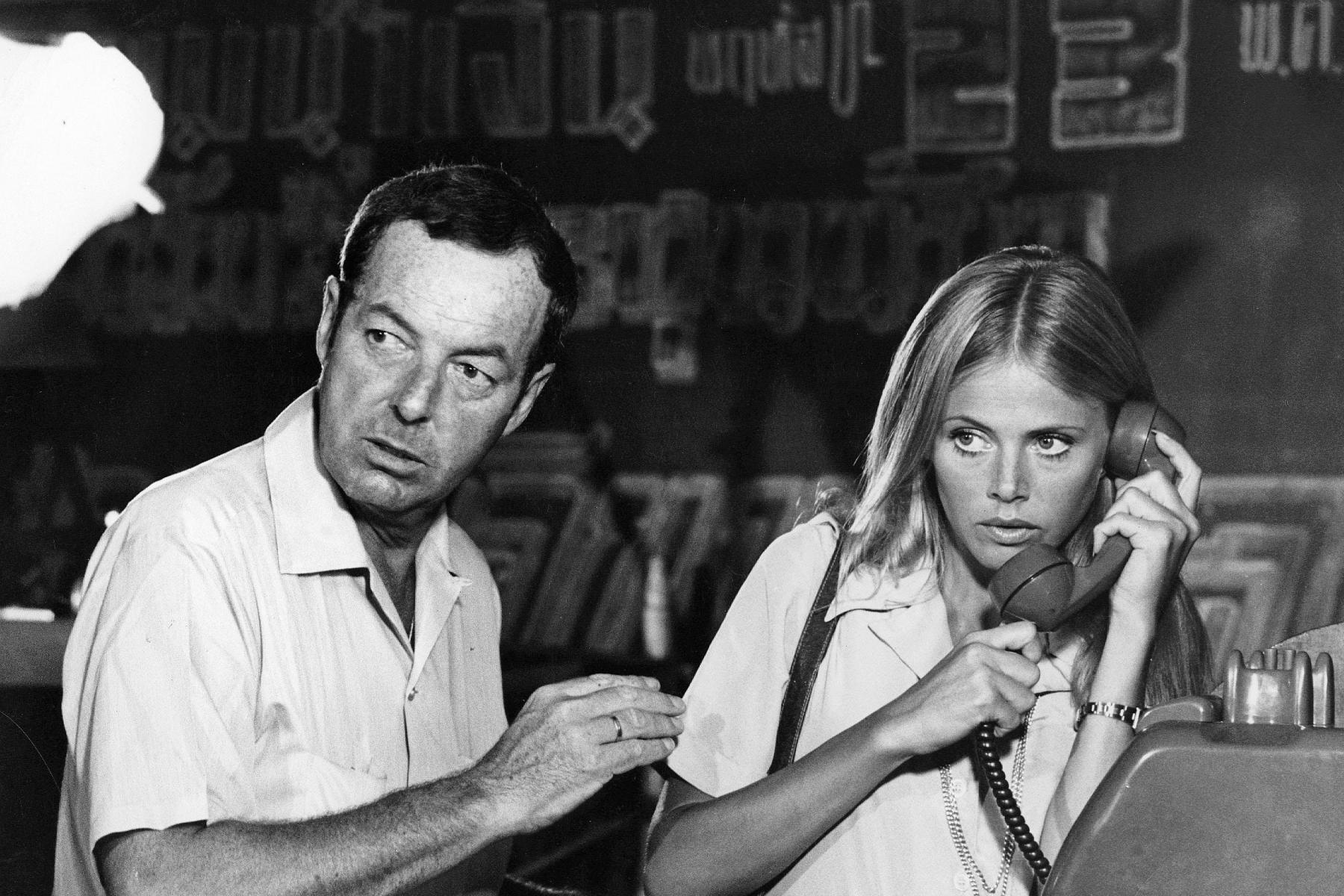 Swedes Britt Ekland and Maud Adams play Bond's love interests, with Britt playing an incompetent agent. How she's in that job is beyond anyone. Her performance just about holds water. Maud is much more convincing as Scaramanga's tormented lover, who cites James Bond as the only man in the world who can kill the assassin.
Scaramanga and his mistress put Bond on a pedestal, and it works beautifully. Maybe Scaramanga's obsession with Bond should've been the film's sole focus rather than the audience being diverted by the solar energy crisis of the '70s. The solar plot dates the film somewhat. Even Scaramanga, let alone the viewer, doesn't care how solar power works.
As for iconic moments, look no further than Christopher Lee and Roger Moore playing off each other brilliantly over dinner. Christopher Lee is super in the role, and his excitement at getting 007 all to himself, to goad him and eventually kill him, is one to watch.
Yet, in Golden Gun, we get some of the most mind-boggling moments in the series. After appearing in Live and Let Die, J. W. Pepper happens to be on holiday in Bangkok and bumps into Bond again.
Only a few actors have reappeared as the same character in the series. Why they felt the need to bring J.W. Pepper back is anyone's guess. Listen out for John Barry's nod to George Martin. Lieutenant Hip driving off and leaving Bond stranded at the karate school is plain daft. It seems a lazy way to get Bond into the following sequence: a tepid boat chase.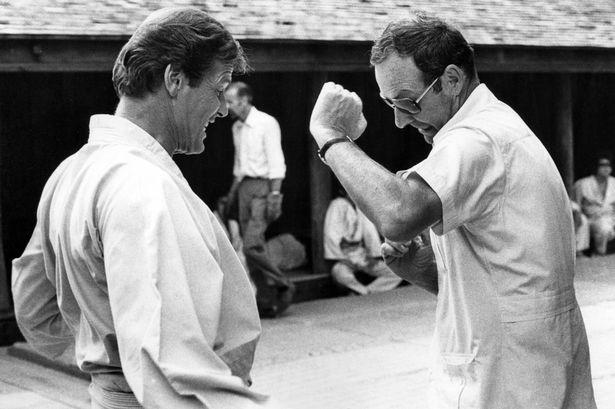 Like many pre-90s James Bond films, this is not for Millennials and Gen Z.
The film features:
The term "midget", with Nick Nack getting locked in a suitcase
James Bond creeping upon a woman who's in the shower and trapped in a mentally abusive relationship — before slapping her around, twisting her arm and threatening to break it
Bond shoving a woman in a cupboard who he was about to make love to while he makes love to another woman
Bond throwing a kid into a Bangkok khlong (not the kind of behaviour you'd expect from a UNICEF Goodwill Ambassador)
J. W. Pepper calling a group of Asian people "pointy heads" (some shout racism, but there's no evidence to suggest this is a racist term, but rather one for an idiot)
On that basis, Golden Gun would sit more comfortably with Baby Boomers than Gen X. The closing titles state James Bond will return in The Spy Who Loved Me.
After The Man with the Golden Gun's poor box office returns and a trio of cheaper Bond films, Cubby Broccoli was preparing to throw everything but the kitchen sink at it.
Copyright © 2021 J W Emery Ltd. All rights reserved.